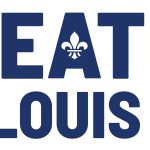 Title:                   Director, Business Attraction
FLSA Status:      Exempt
Reports To:       Chief Business Attraction Officer
Position Summary:
Greater St. Louis, Inc. brings together business and civic leaders to create jobs, drive inclusive economic growth, and increase the St. Louis metro area's global competitiveness. The Director of Business Attraction is a critical team member of Greater St. Louis Inc.'s initiative to attract new companies, investment, and jobs to the St. Louis bi-state metropolitan region. Through this initiative, known as AllianceSTL, Greater St. Louis, Inc. markets St. Louis to generate new investment leads and provides follow-on services at no charge to the client to position St. Louis' competitive advantages. Such services may include site location visits, customized market research, financial incentive assistance, and related support. Greater St. Louis, Inc. carries out its work in a collaborative manner with regional partners with the goal of driving inclusive growth by securing new jobs and investment.
The Director, Business Attraction leads the AllianceSTL initiative's efforts to proactively source new qualified leads and site location projects that result in new jobs and investment for the bi-state St. Louis Metropolitan area. This individual is able to develop and manage a deep and wide network of site location decision-makers and influencers. Agility, collaboration and comfort with fluidity and ambiguity are key to success. This position will include communicating and collaborating with internal and external GSL stakeholders. The ability to communicate and present concepts, proposals, and analyses persuasively and concisely is essential.  Each day will be different, challenging and rewarding.
This position plays a critical role at the top of the sales funnel by working closely with other team members of the AllianceSTL initiative to identify potential prospects closely aligned with the St. Louis metro area's strengths. This individual identifies, plans, executes, and follows up on business attraction mission trips, conferences, meetings, and events. This is the perfect position for a highly motivated, goal-oriented team player who thrives in a relationship-oriented role, with a demonstrated ability to communicate clearly, listen well, and deliver a high level of value for clients.
Outcomes:
Successful outcomes for the employee in this position include:
·       Consistently meets or exceeds goals for sourcing new qualified site location projects that allow the region to compete for new jobs and investment
·       Develops and nurtures relationships with decision-makers and stakeholders that support GSL's business attraction objectives
·       Establishes, implements, and manages protocols for routine collaboration with key stakeholders who participate in and add value to business attraction missions
Essential Functions:
·       Sells the St. Louis region as the premier location to do business
·       Proactively identifies and establishes contact with decision makers of expanding and relocating companies
·       Identifies potential prospects through relationship and research-based resources
·       Identifies events, tradeshows, conferences, geographic markets, etc. that are target-rich environments for proactive prospecting and executes these prospecting efforts, including monthly business development mission trips to target-rich geographic markets
·       Sets virtual and in-person meetings with decision-makers
·       Creates presentations, collateral, and other sales tools, in partnership with marketing, communications, research, and business attraction team members
·       Collects critical details from a client that provides clarity on what is driving the company's location decision and communicates that information succinctly to business attraction team members who will work with that company through the decision-making process
·       Assists in developing a regional business attraction strategy to drive new jobs and investment for the bi-state region
·       Performs additional duties and responsibilities as may be assigned to you by Greater St. Louis, Inc.
Characteristics Needed for Position:
·       Appreciation for and strict adherence to confidentiality
·       Strong relationship-building experience
·       Curious nature
·       Ability to work well in a team environment but also self-motivated
·       Comfortable communicating job-specific knowledge and expertise
·       Communicates in a factual, professional and sincere manner
·       Focused on producing consistent, accurate, and quality work
·       Willingness to work irregular and intense hours, as needed, to manage priority projects on critical deadlines
·       Ability to work in a collaborative, agile and fast-paced environment
·       Ability to prioritize and manage multiple workstreams to meet critical deadlines
·       Uses specialized knowledge of business attraction and exercises independent judgement and discretion
Education & Qualifications Required
·       Bachelor's degree or four to six years of equivalent experience
·       At least three years of experience in Economic Development or related field
·       Prior sales or business attraction experience is a must—appreciation for the difference in selling a community vs. a product, and the nuances therein, is critical
·       Working knowledge or experience in commercial real estate and site selection
·       Prior experience in sourcing site location projects is highly preferred
·       Economic Development training courses highly preferred
·       Salesforce experience highly preferred
·       Advanced knowledge with Microsoft Office programs (Outlook, Word, Excel, PowerPoint) and Adobe Acrobat Pro
Out-of-Office Responsibilities:
Requires some flexibility of work schedule during the week and occasionally over the weekend based upon overall project activity. This position requires frequent travel, approximately 40% – 50%. Domestic and international travel could include trips of up to one week in length. The nature of the position requires the employee to participate in some evening events.
Salary and Benefits:
Greater St. Louis, Inc. offers a competitive salary and benefits package, including health, dental and vision insurance, paid time off, holidays, and 401(K) with a Company match.
About Greater St. Louis, Inc.
Greater St. Louis, Inc. is a 501(c)(6) organization of businesses formed through the merger of five private-sector led and St. Louis-focused economic development and civic leadership organizations on January 1, 2021. The five combining organizations were AllianceSTL, Arch to Park, Civic Progress, Downtown STL, Inc., and the St. Louis Regional Chamber. Greater St. Louis, Inc. brings together the business community to help drive economic growth and create opportunities for all with a focus on inclusive growth. As a result of the merger, we are in a position to drive economic growth with a unified voice, a bold agenda, and as one St. Louis metropolitan area that is anchored by a vibrant urban core. Additional information is available at www.GreaterSTLinc.com.
Equal Employment Opportunity (EEO) Statement of Inclusion
Greater St. Louis, Inc. is an equal opportunity employer which extends equal employment opportunities (EEO) to all qualified individuals, with regard to all terms and conditions of employment.
Contact
To learn more about this position, and to apply, visit the job posting here.