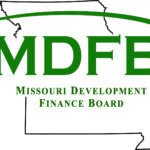 Website Missouri Development Finance Board
The Project Analyst is responsible for detailed analysis and evaluation of economic development projects requesting the Board's support.  The position will also actively manage and provide oversight of MDFB assets, in conjunction with private operators and vendors, to ensure smooth communication, operations, and reporting.  This position will blend active external engagement and needs assessment with market research to recommend successful partnerships and program development.
The position requires advanced knowledge of economic development tools and financing mechanisms utilized for successful public-private partnerships.  Experience with commercial real estate, public finance, and feasibility and economic impact analysis will distinguish a successful team member.  The position suits a professional that can work independently with sound judgment and technical research under the direction of the Executive Director.
Primary duties include:
Serve as the lead contact for requests of Board involvement in public-private partnerships to include; feasibility, financial analysis, and project impact to assess appropriate participation.
Negotiate and structure such requests and projects to minimize risk and achieve state and community economic development priorities.
Manage and monitor the success of projects through implementation.  This will include direct management and oversight and, when necessary, soliciting and procuring third party support or professional services.
Present customized reports, research, and project recommendations to the Board of Directors.
Travel required as territory is statewide.
What we are looking for:
A team player who is detail-oriented and highly organized, with the following attributes:

Ability to analyze complex financing strategies utilizing a variety of public and private sources
Possess an understanding of real estate principals and public financing options through experience with complex project management
Successfully develop and maintain relationships with state and local governments, political subdivisions, economic and community development partners, along with private sector development and finance professionals
Ability to utilize independent judgement and technical research with a minimum of supervision to further Board goals and initiatives
Excellent written and verbal communication skills
Minimum Experience and Training Qualifications:
Bachelor's degree in finance, business administration, or other closely related field.  A Master's degree or industry-recognized certification preferred.  Five or more years experience in economic development within the private sector and/or public sector with specific experience with program administration, project management, economic modeling, feasibility analysis, or public finance.  Experience should include increasingly responsible positions in support as well as leading project teams from proposal through successful implementation.
More reasons to love this position:
The Board provides a comprehensive suite of benefits including generous leave policies, comprehensive insurance, and participation with state employment retirement plans (MOSERS).  The organization supports and encourages continued professional growth and training opportunities.
Learn more about the Missouri Development Finance Board by going to www.mdfb.org.
Additional questions about the position can be directed to mark.stombaugh.mdfb@ded.mo.gov